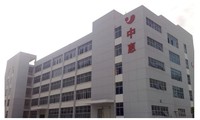 Xiamen AIR-ERV Technology Co., Ltd is located in the beautiful scenery of the Xiamen Central East Sea Siming Industrial Park, is a high-tech enterprise integrating product developent, design, production and sales. Since 1996 the company entered the field with fresh air energy saving, energy saving and environmental protection and other new technologies, new product development and application promotion as the direction of enterprise development, adhere to the financial and foreign fresh air energy saving equipment essence, independent research and development, a "AIR-ERV" brand, become one of the domestic fresh air energy saving equipment strongest comprehensive enterprise. Users throughout the country, products are exported to overseas, and a number of multinational companies to provide fresh air system OEM processing.
The company has more than 5 thousand square meters of modern production workshop, nearly a hundred employees, with advanced production equipment and product R & D laboratory, in 2004 after the ISO9001 quality management certification, products meet RoHS environmental requirements. The company successfully introduced ERP enterprise resource management system and CRM customer relationship management system, construct a perfect and unified management platform, to employee occupation, management standardization, process electronic, and real-time monitoring of the process, strict quality control, to enhance customer satisfaction.
AIR-ERV with rapid research and sales integration of advanced management technology platform, many years of fresh air ventilation system design has developed from heat to heat the fresh air ventilator from conventional to purify a series. Products with high efficiency and energy saving, variety complete, convenient installation and use, safety, reliability and other advantages, according to the needs of different users, for the user's special design, tailored to all types of models, customer satisfaction as its own responsibility.
Fresh air ventilation products series: ERV aluminum core evaporative heat exchanger (Patent No.: ZL03269262.5), K series of paper core heat exchanger, an explicit H series heat exchanger, cabinet heat exchanger, PM2.5 purification type total heat exchanger and purifying heat fresh air ventilator, mute one-way flow fan, two-way flow of fresh air machine, cleaning machine, HEPA type two-way flow of fresh air purification machine, HEPA high efficiency air filter; wide range products, widely used in residential, villas, room, building, office building, office building, bank, business hall, KTV, Internet cafes, hotels, shopping malls, gymnasium, cinema, gym and other civil and commercial ventilation; hospitals, schools, laboratories and other professional applications of ventilation.
Gas gas heat exchanger (cooler) and air heat recovery products series: full frame ABS thermal paper core, aluminum foil heat core, cabinet heat exchanger, the core body shapes: countercurrent core, core, core, cross flow square rectangular core, diamond core; (cold) heat exchange the core products are used in various heat exchange ventilation equipment (for example: fresh air system equipment, heat recovery equipment), and room, base stations, cabinet heat energy saving system of various energy recovery occasions of heat exchange; air heat recovery is applied for drying heat recovery, baking paint room heat recovery, heat wind cooling, bacteria the real energy saving ventilation, base station, room, cabinet heat exchanger, a variety of printing industry coating industry in ventilation, energy recovery, cooling, heating, dehumidification and heat recovery. Core performance indicators to reach the international advanced level.
will continue to be honest and pragmatic business subject to scientific and technological innovation, operation innovation and strong financial and personnel strength, actively participate in the competition in the industry, continue to maintain the leading domestic heat recovery fresh air energy saving product development and production strength, to standardize the technology platform and professional perspective, to personalized value-added services, "blending of the world mainstream value, realize the dream of customers"。